"Lina Koutrakos is a walking Master Class!"
"There are many good Master Teachers, all worth sitting in on a session with. Wonderful, successful performers and singers who have much experience to pass on to you. Then there are singers like Koutrakos who can also e zero in on what makes you tick and has the intuition and the language to speak to that individuality with a nurturing confidence that makes someone a great Master Teacher"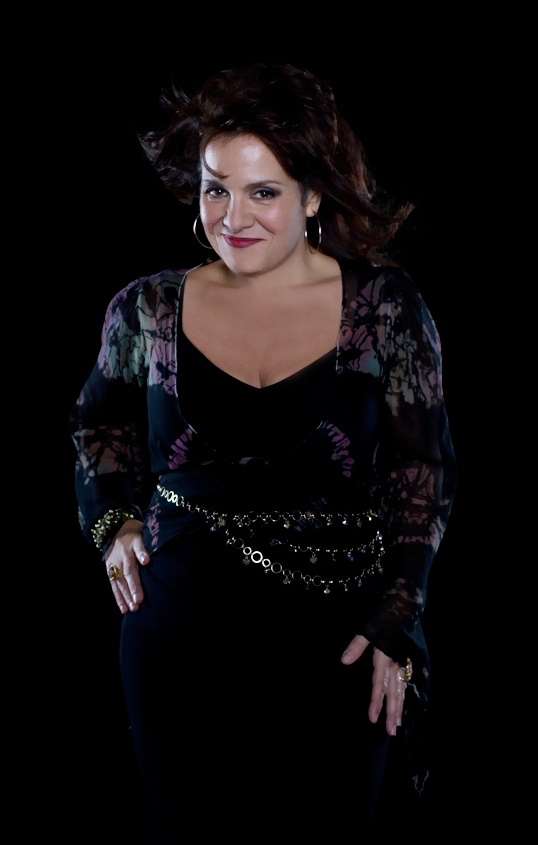 Lina Koutrakos holds both a MAC and a Bistro Award for Best Director. She has been Master teaching for nearly 2 decades now and is a full time Director based out of New York City. As teacher, she heads up the ongoing Advanced Saturday Morning Performance Workshop in Manhattan where she concentrates, but is not limited to, a more "pop/cabaret" student. (this includes the jazz singer, the musical theater singer and many more classically trained singers) who all want to "communicate" themselves more authentically.
Many of Lina's "clients" have been nominated and won many Backstage Bistros and MAC awards themselves and she has had the pleasure of directing many of the other wonderful Master Teacher/Directors in cabaret: Eric Michael Gillette, Sally Mayes, Patrick DeGennaro, Rick Jensen...
Lina has been on the teaching staff at both the Eugene O'Neil Cabaret Symposium and the Yale Cabaret Conference for a combined 7 years. Lina Koutrakos was the co-founder of the 12 year running Cabaret Intensive "Summer in the City". She currently heads up the annual MIDWEST CABARET CONFERENCE in Chicago now in its 5th year. Koutrakos has done repeated weekend intensives and Master Classes throughout the U.S: CT, The Berkshires, Binghamton NY, Chicago, Santa Fe, Washington DC, Boston and Las Vegas. She was one of the original Master Teachers at the St. Louis Cabaret Conference.
Koutrakos is qualified in the most grass roots way as she was the booking agent at NYC's midtown cabaret club Don't Tell Mama's for years and the assistant booking manager at the legendary Eighty Eight's in Greenwich Village. Before that she was the waitress in both of those cabaret rooms and saw thousands of shows. Being privy to all these shows, performances and performers gave Lina has the very exciting advantage of not only knowing what does work but perhaps much more valuable as a Master Teacher…. what doesn't! Exercising her award winning directorial muscles over the past few decades she is now one of the best in passing on the why's and how's of both to you!
As a Singer/songwriter Lina Koutrakos was awarded the Manhattan Association of Clubs and Cabaret Awards for BEST ARTIST OF THE YEAR in 2007, The PETITE PIAF in 1990 and the VILLAGE VOICE'S BEST ROCK NEWCOMER Award in the 80's. Straddling the Cabaret and Rock & Roll worlds in New York City has seen her performing at legendary club throughout Manhattan.

With her band "The Low Country" Lina's original, southern influenced music is rooted in both her nomadic childhood and Greek heritage and it presents us with an artist whose voice is alive with a cultural intimacy we didn't know existed until we experience her incredible talent. Though an acclaimed rock and roll Diva, she is rooted in cabaret.
It is wise to check out anyone who will be teaching you to see if what they "have" is something you "want". We suggest you take a moment and a look at Lina's performance website. Read her reviews, see her videos, read her bio and mostly experience the authenticity she exhibites and let her help you uncover that in yourself.